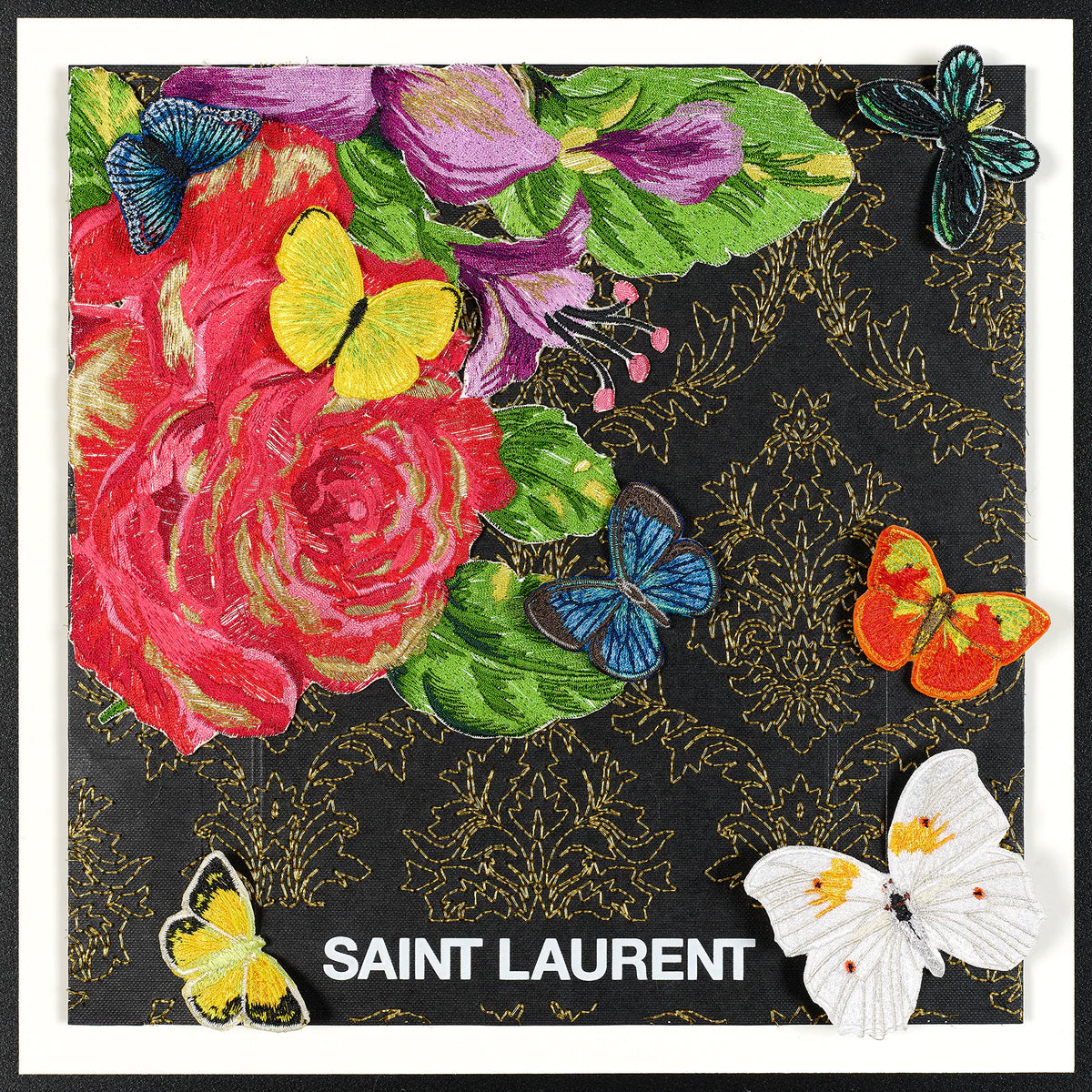 Saint Laurent Floral Corner by Stephen Wilson 12 by 12
Quick Overview
Completely unique and one of a kind art by Stephen Wilson. Each embroidered element of the artwork is completely made in studio with the exception of the shadowbox lid. 
All boxes are luxury brand boxes and use luxury vintage scarves
Build on the collection in your home and mix n' match pieces as well as rearrange each piece.
Only one available of each style, so don't wait too long to order!
Dimensions: 
           Width: 12"
           Length: 12"
            Depth: 2"
Related products
You might also like